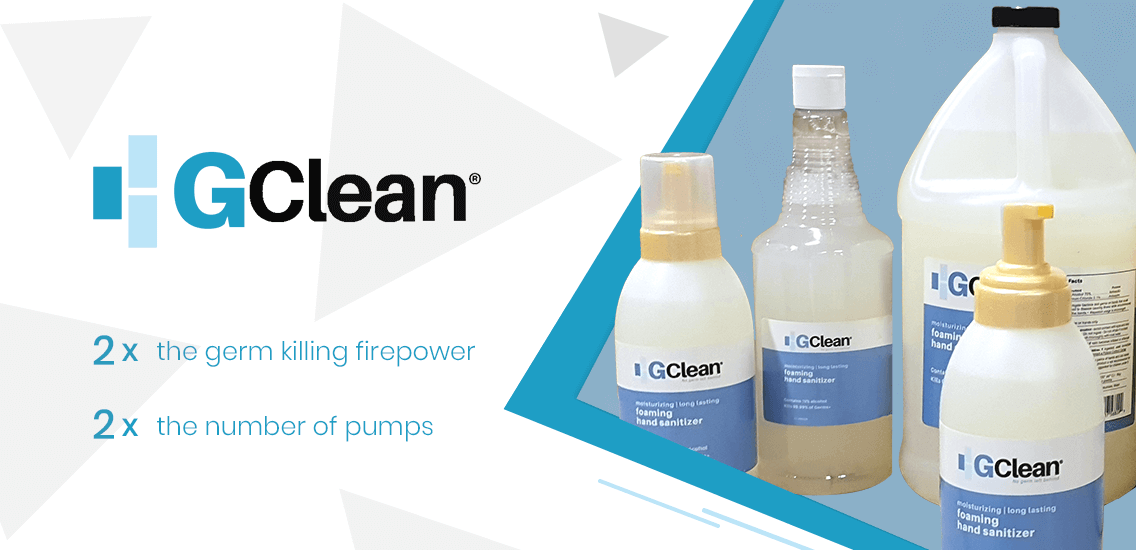 Green Earth Technologies Inc. solutions are manufactured in-house in a 200,000 sq/ft manufacturing facility in Mount Laurel NJ,  offering many advantages to our customers.
When you buy GClean, you're buying a Made in the America product directly from the manufacturer.
We stand behind our products 100%. Any issues or concerns and we will work to make it right by you.
We aim to establish long term, successful and mutually rewarding relationships with our customers.
We offer a wide range of solutions for many verticals such as Oil&Gas, Agricultural, Marine and a full suite of Janitorial and Sanitation solutions. Offering our customers a one stop-shop for all their requirments.
Green Earth Technologies Inc. Medical Grade Hand Sanitizer Is Different:
With TWO ACTIVE GERM KILLING INGREDIENTS

70% Isopropyl Alcohol (CDC, EPA Recommended Levels)
Benzalkonium Chloride

Kills 99.9% of illness causing germs.
Contains essential oils like tea tree and coconut oil to moisturize and keep hands from becoming dry and cracked.
Non-Flammable
Made in the USA
Foam provides TWICE the number of pumps versus Gel – Best Value
GClean Solutions
Leave No Germ Behind